Our Leadership
Verafin is led by a team of diverse people who have strong education, research, industry, and business experience. Their professional credentials are only outweighed by their desire, passion and dedication to Verafin and its customers. Their commitment to working together and with their teams to achieve continuous growth and innovation has led to Verafin's current success.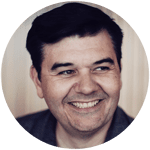 Brendan Brothers
EVP, HEAD OF
ANTI-FINANCIAL CRIME, NASDAQ
CO-FOUNDER, VERAFIN
Read More
Brendan, a Software Engineer and co-founder of Verafin, has used his expertise to support all aspects of the company since its inception in 2003. 
With his specialized knowledge of robotics, behavior-based analytics, and probabilistic networks, combined with nearly 20 years of deep-domain expertise in anti-financial crime, Brendan is considered an industry expert and thought leader on innovative approaches to combat fraud and money laundering.  
Brendan serves as EVP and Head of Nasdaq's Anti-Financial Crime (AFC) business, which provides anti-financial crime management solutions used by thousands of banks, exchange operators, and other financial institutions. With a strategic approach, he guides AFC teams towards a shared vision to protect all the world's financial interactions. 
Photo Credit: David Howells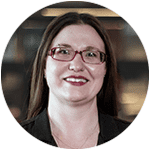 Hazel Dalton
CHIEF TECHNOLOGY OFFICER, AFC
Read More
With more than a decade of experience and leadership at Verafin, Hazel brings a wealth of technical expertise and business acumen to her role as Chief Technology Officer of the Anti-Financial Crime (AFC) division. 
With a passion for development, Hazel has mentored many engineers, developers and technical teams during her tenure at Verafin. She is a strong advocate and role model for advancing women in the field of technology and encourages innovation by challenging the status quo in every facet of her work and career. 
Guiding the technical and development teams across Verafin and Nasdaq Surveillance solutions, Hazel is responsible for scaling our AFC platform and development processes to support a growing customer base of thousands of banks, exchanges and financial firms. Working together with executive leaders, she will continue to propel product innovation to further AFC's vision of protecting all the world's financial interactions.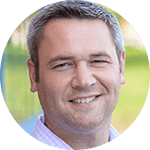 Andrew King
CHIEF OPERATING OFFICER
Read More
Andrew joined Verafin in 2003 and immediately focused on training and implementing new customers on Verafin's system. He quickly became experienced in fraud and money laundering detection and understood the Canadian and U.S. regulatory environments inside and out. His focus and dedication has played an instrumental role in Verafin's reputation for providing superior customer service.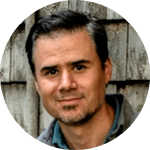 Rob Norris
CHIEF PRODUCT OFFICER

 
Read More
With more than 16 years of experience at Verafin, Rob brings a wealth of knowledge and experience to his leadership role as Vice President, Chief Product Officer. He has excelled in numerous other senior roles across the company, including Director of Product Management and Director of Customer Success. An industry expert with a deep understanding of emerging technology and financial crime trends, Rob is passionate about working with teams of engineers, designers and product managers to solve real problems for Verafin's customers.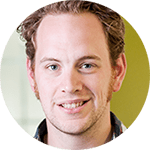 Matthew Wells
VP, CUSTOMER SUCCESS
Read More
As Vice President of Customer Success, Matthew brings a diverse background in shaping the customer experience at Verafin. A Software Engineer, Matthew has spent time with Verafin's Software Development, Cloud, and Sales teams which has allowed him to immerse himself in the full Customer Experience with Verafin. He is a passionate public speaker, problem solver and customer evangelist. His dedication to Verafin's customers is fueled by a belief that successful customer partnerships and a commitment to working together are key in staying ahead of fraudsters in the world of financial crime.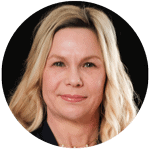 Ellissa Hull
CHIEF FINANCIAL OFFICER, AFC
Read More
Ellissa brings many different skills and assets to her role as CFO. Once an Assistant Comptroller at a leading satellite communication provider and the Chief Financial Officer of a local not-for-profit organization, she has a broad range of experience that includes international business, mergers, and acquisitions. She holds a CPA designation as well as a Bachelor of Commerce from Memorial University. In her role she is responsible for financial planning, accounting, and cash management.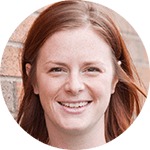 Erin O'Brien
CHIEF REVENUE OFFICER
Read More
Since 2008, Erin's expertise in sales strategy and extensive product knowledge have been invaluable to Verafin's high-performance Sales and Marketing teams. In her leadership roles including VP of Enterprise Sales, and VP of Marketing, Erin has made significant gains in key business metrics by focusing on customer-centric messaging and leading Verafin's communications strategy and product positioning across all branded channels. In her current role as Chief Revenue Officer, Erin guides the business in key opportunities for continued revenue growth by targeting emerging and strategic markets.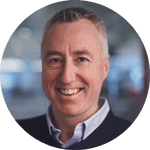 Robert Webb
VP, CORPORATE DEVELOPMENT
Read More
As the Vice President of Corporate Development, Robert leads a team focused on business development, strategic partner relationships, and new market opportunities. Prior to joining Verafin, Robert spent four years in the financial services industry with CIBC World Markets in Calgary and London. His comprehensive background includes investment banking, corporate finance, and strategic consulting. Robert earned a Bachelor of Engineering from Memorial University and an MBA from the University of Toronto.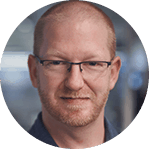 Jonathan Lilly
VP, PRODUCT DEVELOPMENT
Read More
Since joining Verafin in 2008, Jonathan has been an integral part of all major software development teams. In recent years, he has lead product management efforts, guiding Verafin's customer-driven development process. Jonathan strives to understand the challenges faced by financial institutions and he is committed to fighting fraud and money laundering in new and innovative ways. Jonathan holds a Bachelor of Science (Computer Science) from Memorial University.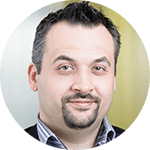 Nick Janes
VP, PRODUCT MANAGEMENT
Read More
In the past 10 years at Verafin, Nick's role has evolved through sales, design, analytics, and marketing leadership, to his current role as VP of Product Management. His extensive product knowledge, combined with his commitment to providing exceptional customer experiences, is vital in connecting product development with the needs of financial institutions. Nick oversees critical areas of the business, including product development, industry and product research, customer interviews, employee training, and product marketing. He is a key speaker at Verafin's regional seminars, conferences, and webinars.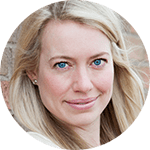 Stephanie Champion
VP, SALES
Read More
Since joining Verafin in 2008, Stephanie has been instrumental to Verafin's sales strategy and customer success. As an account manager and sales team lead, Stephanie developed a keen understanding of the Verafin product and how it can solve customer needs. She has successfully led sales teams into new markets, while developing and maintaining a mentorship role within the team. Stephanie is passionate about leadership, supporting women in technology, and guiding others through professional development and success.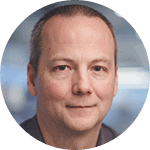 Kevin Baker
VP, FINANCIAL PLANNING & ANALYSIS
Read More
Kevin joined Verafin as Director of Finance in 2003, overseeing all aspects of financial management, planning and accounting. Kevin later spent several years as Director of Marketing, guiding Verafin's demand generation efforts. In his role as VP of Financial Planning and Analysis, Kevin leads a team of financial analysts using key data to analyze problems, identify solutions, and provide Verafin's leadership team with business insights needed to make strategic decisions for the successful future of the company. Kevin holds an MBA from Memorial University.