Congratulations! You've won the lottery!
Wait. How have you won a lottery you don't remember entering? Who cares! It's a lot of money, right? Unfortunately, not in this case. There's a catch… there's always a catch.
This is a variation of advance-fee fraud known as a lottery scam, and while they have been around for a long time, there are no signs that criminals are moving away from them. According to information collected by the Internet Crime Complaint Center (IC3) for the 2017 Internet Crime Report, there were close to $17 Million in losses categorized as lottery/sweepstakes reported in 2017.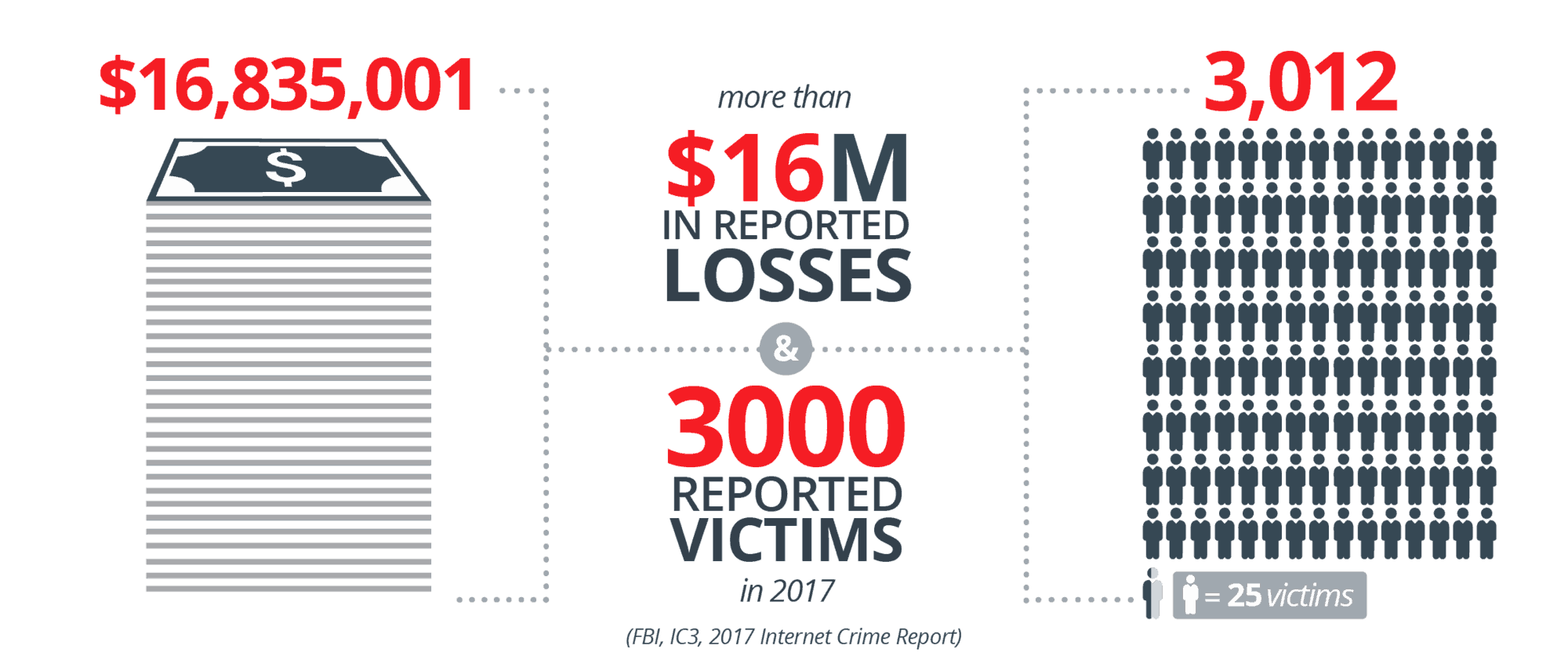 What it is and how it works
With lottery scams, the name basically says it all.
There is nothing subtle about this scam. Criminals obtain call lists consisting of thousands of names and phone numbers and blanket the list with calls announcing the person has won a lottery. They can access their winnings after paying the necessary taxes and administration fees up front.
The person is often asked to provide credit card information, wire money to a specific bank account, or send a check to a specified location. Even after the initial request is met, victims are instructed to continue sending money, oftentimes ending in their bankruptcy.
Not surprisingly, the person's "winnings" are never received.
Growth of Jamaican-based lottery scammers
In recent years, Jamaican-based scammers have risen to prominence. Interestingly, this rise may be directly tied to the establishment of legitimate American call centers in the Montego Bay area of Jamaica during the late-1990s. This offshoring of customer service helped create groups of individuals trained to build a rapport with people in the U.S. over the phone.
According to a 2015 USA Today article, Jamaican-based scammers may make up to 30,000 calls per day, from disposable cellphones, to targets in the U.S. Just how lucrative is the crime? The average Jamaican earns approximately $300 per month, while the top lottery scammers rake in as much as $100,000 U.S. per week. With this staggering wage gap, tied to the criminal nature of the activity, it is no surprise that lottery scamming has become a brutal industry in the country.
Luis Moreno, the U.S ambassador to Jamaica, describes it as "a cancer in the society." In a 2015 CNN report on the problem, Moreno describes how dangerous and competitive the lottery scamming industry has become in the country. "Gangs escalate armed competition with each other over who is going to control [the call] lists and who is going to get the best scammers, the best phone numbers, the best phone guys. Even children as young as 10, 12 years old are tied in as couriers."
Approximately 30,000 people are tied to the crime, which is estimated to be worth $1B per year over the past 20 years. It has now overtaken the drug trade in terms of illicit contributions to the country's economy.
The size of the problem helped initiate the ongoing "Operation Hard Copy" investigation, led by the FBI's North Dakota office and the U.S. Postal Inspection Service in Florida, with assistance from Jamaican law enforcement. The investigation started in 2012 after 86-year-old Edna Schmeets lost more than $300,000 to Jamaican lottery scammers. Authorities claim the scam has affected at least 90 Americans, robbing them of more than $5.7M. Fifteen defendants are currently charged federally in the investigation.
The victims
With these crimes, it is important not to lose sight of the victims.
Nearly 300,000 Americans are attacked by lottery scammers every year, with elderly individuals as the primary targets. There are countless stories of individuals losing hundreds of thousands of dollars to lottery scam criminals. Then there are the stories with an even sadder ending.
Consider the story of Albert Poland Jr., detailed in the 2015 CNN article referenced above.
Poland was 81 years old and suffered from Alzheimer's and dementia. He was contacted repeatedly by a lottery scammer, phoning from a Jamaican (876) area code, who promised more than $2M in lottery winnings.

Even after sending more than $5000 to the scammer, the calls requesting more money continued. They continued until the day Poland committed suicide in the basement of his home. In the note he left behind to his wife and two children, he said he hoped to be vindicated once the lottery winnings arrived.
Five key indicators of potential lottery scam activity
Financial institutions can take steps to help protect their customers from becoming a victim of lottery scams. Here are five key indicators to be on guard for when reviewing customer activity:
Large wire or funds transfers unusual for the customer.
Funds transfers to international locations, particularly Jamaica.
Large purchases at locations that process funds transfers, such as big box stores and international wire processors.
Large ATM withdrawals that are abnormal based on the customer's past ATM activity.
Customers suddenly using lines of credit or pulling from investments if they have not regularly done so in the past.
Two additional mitigation strategies
Beyond the five funds transfer indicators discussed above, there are additional measures FIs can take to uncover the possible victimization of customers:
Training for front-line staff to identify individuals who are excited about making a large (unusual) transfer. If asked, the customer may indicate they have won a lottery or have unexpectedly acquired a large sum of money.
Utilizing advanced detection systems that profile the sending account to ensure the activity is normal for the customer, as well as analyzing the receiving account to establish a history of legitimate transfer activity.
By recognizing lottery scam indicators, FIs have the potential to protect customers from devastating financial loss or even more damaging outcomes related to the crime.
To learn more about common fraud scams including online loan, employment, romance and BEC fraud, download our eBook, Understanding Fraud Schemes and Scams.  Or find out more about how Verafin can help your institution protect its customers from exploitation at the hands of fraudsters.
Verafin is the industry leader in enterprise Financial Crime Management solutions, providing a cloud-based, secure software platform for Fraud Detection and Management, BSA/AML Compliance and Management, High-Risk Customer Management and Information Sharing. Over 3500 banks and credit unions use Verafin to effectively fight financial crime and comply with regulations. Leveraging its unique big data intelligence, visual storytelling and collaborative investigation capabilities, Verafin significantly reduces false positive alerts, delivers context-rich insights and streamlines the daunting BSA/AML compliance processes that financial institutions face today.