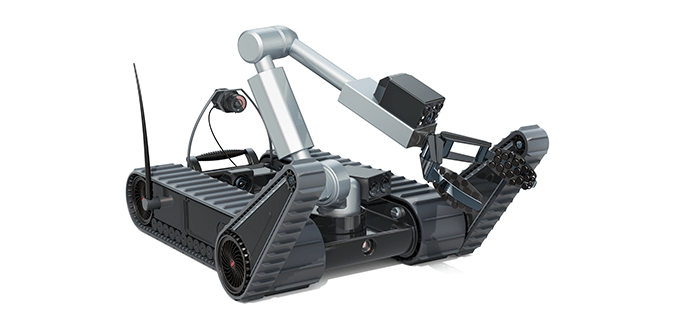 History
Verafin was born in 2003, when our founders Jamie King, Raymond Pretty and Brendan Brothers decided to take the technology they used to build robots for the mining industry and apply it in a new way to help fight fraud and money laundering.
They quickly realized that machine learning is more effective with more financial institutions. So, as part of their mission, they set out to connect institutions for more effective financial crime detection.
Today
Today Verafin is one of the North American leaders in financial crime management software. You'll find our software in financial institutions across North America. Members of our team tour across the continent and you'll hear us talking a lot, not only about our software, but about what's happening in the world of financial crime.
We work directly with our customer partners to develop customer-driven solutions to these real-world problems. We're proud that our product helps detect and prevent serious crimes like human trafficking, elder abuse and identity theft. We provide the technology that brings our customers together and allows them to collaborate under section 314(b) of the USA PATRIOT Act. We believe we're stronger when we work together.
Culture
Our company functions on a foundation of caring, teamwork and continuous improvement. We are passionate about what we do, and we're committed to creating a positive environment where our employees can do their best work.
Verafin provides unlimited vacation, comprehensive benefits, and a collaborative open-concept workspace. Employees at Verafin are paired with dedicated Employee Success Managers who encourage their professional and personal growth through internal programs, training, and formal benefits. We believe in learning, and we believe in sharing that knowledge with people like you. We really do want to help you work better. (We also enjoy the occasional Nerf fight).
Giving Back
Our internal charity Veracares provides fundraising and volunteer support for local organizations like Choices for Youth, Thrive, The Blue Door program, SeniorsNL, Janeway, The School Lunch Association and many more.
Giving back to our community is a priority for Verafin. Employees are encouraged to volunteer at a wide variety of events, and we collect donations at our company events. Veracares has raised over $800,000 since 2013, and provided hundreds of volunteer hours.
$250,000
donated last year
Leadership
Verafin is led by a team of diverse people who have strong educational, research, industry, and business experience. Their professional credentials are only outweighed by their desire, passion and dedication to Verafin and its customers. Their commitment to working together, and with their teams, to achieve continuous growth and innovation has led to Verafin's current success.
Jamie King
CO-FOUNDER
PRESIDENT & CEO
Read More
Jamie King's background in robotics and artificial intelligence is what eventually led him to start Verafin back in 2003 along with two other post-grad electrical engineering students, Brendan Brothers and Raymond Pretty. Being an industry expert, technology innovator, and lifelong learner, Jamie has created a place for Verafin's fraud detection and anti-money laundering software in the world of financial crime, and he consistently works to help financial institutions protect their customers from fraudulent behavior in new and creative ways.
Brendan Brothers
CO-FOUNDER
PRODUCT SPECIALIST
Read More
Brendan, a Software Engineer, has been a part of Verafin since its inception in 2003, and has used his expertise in various aspects of the company. With a specialized knowledge of robotics, behavior-based analytics, and probabilistic networks, he is a technical expert who knows the product inside and out. He is also a seasoned public speaker, salesperson, and marketer who is constantly immersed in the customer side of Verafin from support and training to sales and marketing.
Raymond Pretty
CO-FOUNDER
CHIEF TECHNOLOGY OFFICER
Read More
As Chief Technology Officer, Raymond leads the team of software engineers and programmers that create the Verafin software. He has dedicated his career to incorporating advanced technologies into innovative products for financial institutions across North America to fight financial crime. He has a comprehensive research background in probabilistic networks, behavior-based analytics, and robotics, and is an expert in money laundering and fraud detection.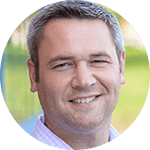 Andrew King
CHIEF OPERATING OFFICER
Read More
Andrew joined Verafin in 2003 and immediately focused on training and implementing new customers on Verafin's system. He quickly became experienced in fraud and money laundering detection and understood the Canadian and US regulatory environments inside and out. His focus and dedication has played an instrumental role in Verafin's reputation for providing superior customer service.
Jason Quann
CHIEF REVENUE OFFICER
Read More
As Chief Revenue Officer, Jason oversees the entire Sales and Marketing team at Verafin. Since 2011, he has brought energy, dedication and enthusiasm to several leadership roles, including Director of Professional Services and Vice President of Sales. With his expertise in leadership, marketing, branding, sales enablement and lead development, Jason has successfully led our Sales and Marketing teams through multiple projects and initiatives. Dedicated to customer engagement, Jason brings a wealth of valuable insight to his team including a thorough understanding of customer needs and the implementation process. He holds a Bachelor of Business Administration from Memorial University.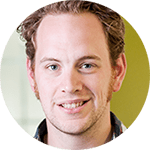 Matthew Wells
VP, CUSTOMER SUCCESS
Read More
As Vice President of Customer Success, Matthew brings a diverse background in shaping the customer experience at Verafin. A Software Engineer, Matthew has spent time with Verafin's Software Development, Cloud, and Sales teams which has allowed him to immerse himself in the full Customer Experience with Verafin. He is a passionate public speaker, problem solver and customer evangelist. His dedication to Verafin's customers is fuelled by a belief that successful customer partnerships and a commitment to working together are key in staying ahead of fraudsters in the world of financial crime.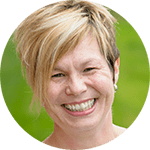 Read More
Ellissa brings many different skills and assets to her role as VP of Finance at Verafin. Once an Assistant Comptroller at a leading satellite communication provider and the Chief Financial Officer of a local not-for-profit organization, she has a broad range of experience that includes international business, mergers, and acquisitions. She holds a CPA designation as well as a Bachelor of Commerce from Memorial University. In her new role she is responsible for financial planning, accounting, and cash management.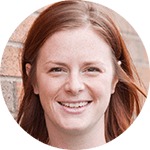 Erin O'Brien
VP, ENTERPRISE SALES
Read More
Since 2008, Erin's expertise in sales strategy and her extensive product knowledge has been invaluable to Verafin's high-performance Sales and Marketing teams. In her leadership roles as Director of Sales, Director of Marketing, and VP of Marketing, Erin made significant gains in key business metrics by focusing on customer-centric messaging and guiding Verafin's communication strategy and product positioning across all branded channels. As VP of Enterprise Sales, Erin leads the team with tactical direction targeting emerging and strategic markets.
Robert Webb
VP, CORPORATE DEVELOPMENT
Read More
As the Vice President of Corporate Development, Robert leads a team focused on business development, strategic partner relationships, and new market opportunities. Prior to joining Verafin, Robert spent four years in the financial services industry with CIBC World Markets in Calgary and London. His comprehensive background includes investment banking, corporate finance, and strategic consulting. Robert earned a B. Eng. from Memorial University and an MBA from the University of Toronto.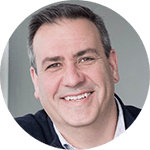 Marvin Chaulk
VP, ADMINISTRATION
Read More
Marvin's diverse career spans leadership roles in sales, marketing, communications, customer success, business development, mergers and acquisitions, and business and strategy consulting. Marvin applies his experience gained from 20+ years in the tech and marketing industries and his educational background in pure mathematics and business to help accelerate process and continuous improvement initiatives across Verafin.
Jonathan Lilly
VP, PRODUCT DEVELOPMENT
Read More
Since joining Verafin in 2008, Jonathan Lilly has been an integral part of all major software development teams. In recent years, he has lead product management efforts, guiding Verafin's customer-driven development process. Jonathan strives to understand the challenges faced by financial institutions and he is committed to fighting fraud and money laundering in new and innovative ways. Jonathan holds a Bachelor of Science (Computer Science) from Memorial University.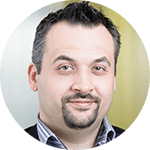 Nick Janes
VP, PRODUCT MANAGEMENT
Read More
In the past 10 years at Verafin, Nick's role has evolved through sales, design, analytics, and marketing leadership, to his current role as VP of Product Management. His extensive product knowledge, combined with his commitment to providing exceptional customer experiences, is vital in connecting product development with the needs of financial institutions. Nick oversees critical areas of the business, including product development, industry and product research, customer interviews, employee training, and product marketing. He is a key speaker at Verafin's regional seminars, conferences, and webinars.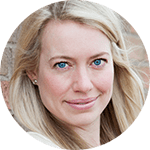 Stephanie Champion
VP, SALES
Read More
Since joining Verafin in 2008, Stephanie has been instrumental to our sales strategy and customer success. As an account manager and sales team lead, Stephanie developed a keen understanding of the Verafin product and how our solution solves customer needs. She has successfully led our sales team into new markets, while developing and maintaining a mentorship role within the team. Stephanie is passionate about leadership, supporting women in technology, and guiding others through professional development and success.