Regulatory enforcement is rapidly evolving for crypto companies and manual processes are costing you more. As fines for compliance violations increase, staying ahead of regulatory requirements is a necessity for crypto companies, to avoid financial penalties and damage to your reputation. 
Staying Ahead of Incoming Regulations: The Need for Early Scaling
Regulatory uncertainty means your company can't delay in establishing proper compliance programs. While some crypto companies are looking to avoid losses by keeping services in-house, the cost of non-compliance can be significantly higher than adopting expert AML/CFT programs.  
The daunting task of ensuring compliance can be simplified by removing siloes and adopting a holistic solution early in your growth journey. A solution that gives you case management, transaction monitoring, fraud detection, blockchain analytics, and sanctions screening – all in one interface – will ultimately reduce your risks, saving your company time and money.  
Five Benefits of Scaling
There are five proven benefits to scaling your compliance platform before it's required: 

Money Matters




To keep pace with growing compliance needs, the cost of remaining in-house will soon surpass adopting a scalable AML platform. Relying on processes that constantly require additional hires to perform activities – that can be easily automated – means your company resources are not being spent wisely. 

 

Spend Your Time More Efficiently




Effective compliance platforms result in fewer false positives, meaning your team can focus on critical investigations. Using a holistic view of AML and fraud activity means your company has the resources to focus on what matters – growing your business. 

Work Smarter with AI and Machine Learning 




Try as we might, human error is inevitable. Even the most experienced compliance professionals can't keep up with evolving criminal activity. Using behavioral analytics tools will help spot suspicious activities that your compliance team might otherwise miss, keeping your company compliant and protected.

Stay One Step Ahead of Compliance Requirements


Crypto moves at the speed of light. Regulatory changes for crypto companies are rapidly approaching. Adopting a holistic approach to anti-financial crime management will ensure your company won't be left behind – putting your business and customers at risk


Build your Reputation – Don't Be a Case Study




Demonstrating a commitment to strong compliance will show examiners and regulators that your company take these issues seriously – enhancing your reputation with customers and partners. 

 
The Benefits of Adopting AML Expertise
Aligning with AML/CFT priorities will prove challenging for crypto companies who currently rely on siloed and manual solutions. There are many benefits in working with AML experts to ensure regulatory compliance for your crypto company, including:  
Cross-institutional analysis, helping you spot trends in illicit activity and crime typologies earlier and integrating them into investigation tools.  

 

Leveraging vast amounts of data, providing you with the ability to see outside the limitations of isolated and restricted data from one organization.  

 

Specialized regulatory knowledge to ensure the compliance platform easily, continuously, and automatically adapts to regulatory changes so your company doesn't fall behind.

 
Verafin's All-in-One Anti-Financial Crime Platform for Crypto Companies

With 20 years of experience, Verafin has in-depth experience assisting financial entities to adapt and evolve to meet new or changing compliance obligations. Verafin's Anti-Financial Crime Platform for Crypto Companies offers an all-in-one solution including transaction monitoring, case management and regulatory reporting.  
Our complete solution encompassing blockchain and fiat transaction monitoring, as well as behavior-based analytics, can protect your crypto company and your customers from potentially suspicious activity, as well as reputational and compliance risks. Key elements include: 
Smarter Sanctions Screening:

 

Verafin monitors customer transactions across both fiat and blockchain networks for potentially sanctioned or suspicious activities, presenting you with risk-rated evidence in high-quality alerts related to transactions with sanctioned entities, businesses, and blockchain addresses.

 
Automated SAR/STR filing:

 

Verafin helps crypto companies streamline the SAR/STR filing process by automating the most time consuming and manual steps in a typical process. SAR/STR submission is completely automated and frictionless, SAR/STR review, and re-filing is managed by an in-app workflow, and SAR/STR forms and narratives are pre-populated using demographic data, transaction data, and case investigation outcomes.

 
Evolving regulatory expectations are placing growing demands on crypto compliance. To learn more about Verafin's Anti-Financial Crime Platform for Crypto Companies, download our Fact Sheet.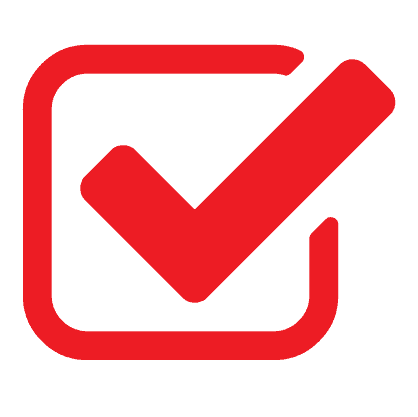 Fact Sheet: Verafin's All-In-One Anti-Financial Crime Platform for Crypto Companies
Learn more about how Verafin streamlines AML compliance and fraud detection for crypto companies.
Crypto Site: Verafin's All-In-One Anti-Financial Crime Platform for Crypto Companies
With the world's only all-in-one Anti-Financial Crime platform for Crypto Companies, Verafin provides a full fiat-to-blockchain view of cryptocurrency activity to monitor and investigate both on-chain and off-chain risk. Verafin's holistic solution offers the investigation tools, case management and regulatory reporting capabilities critical to increasing the efficiency and effectiveness of crypto compliance programs.

Verafin, a Nasdaq company, is the industry leader in Financial Crime Management providing a cloud-based platform for AML, Fraud Detection and investigative Case Management. An all-in-one crypto compliance offering, Verafin supports complex investigations, enables robust transaction monitoring and improves efficiency of compliance processes. Its multi-chain visual investigation tools help streamline case investigations and trace the flow of funds across both cryptocurrency and fiat networks.