The "crypto winter" has temporarily frozen many crypto company's capabilities. As companies compensate for current challenges with budgetary reductions and increased layoffs, companies are continuously asking themselves how they can do less with more.
Increased regulatory scrutiny and impending compliance regulation requirements add complexity to the challenges facing crypto companies. Failure to comply with regulatory requirements can have real and devastating consequences for your company. Crypto companies need solutions that focus on automation that can streamline your regulatory requirements, while reducing false positives and managing risk.
Three Tips for Crypto Companies to Streamline and Economize their Resources
 Simplify and Save with Reduced Vendors
Crypto companies face a complex task of monitoring customer activity to ensure proper compliance across blockchain and fiat. In addition to traditional transaction monitoring for fraud and money laundering, crypto companies must perform KYC and associated risk-based EDD, perform blockchain analytics, sanctions screening and regulatory reporting. These investigations are complex and require effective case management systems.
Crypto companies often use multiple separate systems to handle all these complex requirements. Examining the efficiency of these vendors is an essential first step for companies looking to streamline and economize their anti-financial crime systems. Disparate systems create increased complications, costs, and create more work for your team. Crypto companies need to examine the benefits of streamlining vendors to meet their needs, including compliance, sanctions, transaction monitoring, and blockchain analytics.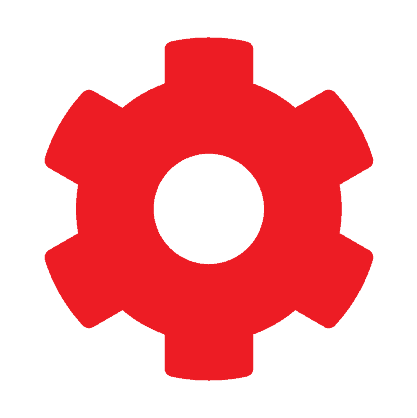 The Power of Automation
Manual solutions create more work and less efficiency for your team. Reduction in staff at crypto companies can compound this issue – a lack of automation can cost your crypto company significantly.
Crypto companies need to examine areas where automation can increase efficiency. Many crypto companies rely on manual solutions for case management and SAR/STR filing, taking up valuable time and resources that could be more efficiently used. Without a streamlined case management system, investigations can quickly become unmanageable for a crypto company. A common theme of SAR/STR filing experienced by your peers is that manual completion and filing takes significant time and wastes potentially valuable resources. In times of cutbacks for crypto companies, every minute counts. Efficiency is key – instead of spending time needlessly in areas in which automation could create significant improvements.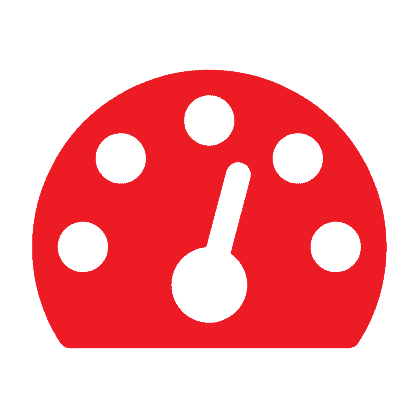 Do More with Less: Focusing on Efficiency
Managing false positives can be an overwhelming task for crypto compliance officers. Examining your company's transaction monitoring rules and consistently reconfiguring settings in blockchain analytics tools is necessary – but using multiple vendors makes this seemingly simple task needlessly complex. As workload and compliance costs increase, and false positives overwhelm already strained resources, there is significant risk in relying on manual processes or rules-based monitoring systems.
Crypto companies face a daunting challenge of monitoring both blockchain and fiat transactions and relying on manual solutions to bring the required information together creates significant challenges. Crypto companies need solutions that focus on automation for efficiency – in one effective anti-financial crime management platform.
The World's Only All-in-One Anti-Financial Crime Platform for Crypto Companies
Verafin's Anti-Financial Crime Platform for Crypto Companies is an all-in-one solution including blockchain forensics, sanctions management, fiat/crypto transaction monitoring, case management, automated SAR/STR completion and filling, and regulatory reporting.
With 20 years of experience, Verafin has in-depth experience assisting financial entities to adapt and evolve to meet new or changing compliance obligations. Our complete solution encompassing blockchain and fiat transaction monitoring, as well as behavior-based analytics, can protect your crypto company and your customers from potentially suspicious activity, as well as reputational and compliance risks.
See How Verafin Can Help Your Crypto Company Fight More Crime
Demo: Uncover the Full Picture of Crypto Compliance
Learn more about how Verafin streamlines AML compliance and fraud detection for crypto companies.
Crypto Site: The World's Only All-In-One Anti-Financial Crime Platform for Crypto Companies
With the world's only all-in-one Anti-Financial Crime platform for Crypto Companies, Verafin provides a full fiat-to-blockchain view of cryptocurrency activity to monitor and investigate both on-chain and off-chain risk. Verafin's holistic solution offers the investigation tools, case management and regulatory reporting capabilities critical to increasing the efficiency and effectiveness of crypto compliance programs.

Verafin, a Nasdaq company, is the industry leader in Financial Crime Management providing a cloud-based platform for AML, Fraud Detection and investigative Case Management. An all-in-one crypto compliance offering, Verafin supports complex investigations, enables robust transaction monitoring and improves efficiency of compliance processes. Its multi-chain visual investigation tools help streamline case investigations and trace the flow of funds across both cryptocurrency and fiat networks.